Force and Fraud: A Tale of the Bush
Launch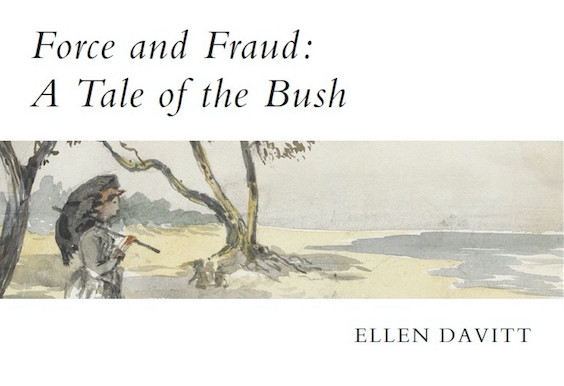 Arts Hall, Level 2
Old Arts
Parkville
Ellen Davitt's Force and Fraud: A Tale of the Bush is a feisty account of a murder investigation in the colonies that takes the twists and turns of English sensation fiction in a uniquely Australian direction. The novel brings an innovative forensic eye to its crime, reinventing the squatter romance as it takes its characters from country to city and from public house to courthouse.
Grattan Street Press proudly invites you to celebrate the launch of Ellen Davitt's Force and Fraud: A Tale of the Bush, edited by Ken Gelder and Rachael Weaver.
Launched by award-winning crime fiction writer Cath Ferla.
Force and Fraud was serialised in the popular, long-running Australian Journal from 2 September to 18 November 1865. With an introduction by Ken Gelder and Rachael Weaver, this edition introduces this Australian classic to a new generation.
Grattan Street Press is a start-up trade publisher based in Melbourne, and is staffed by graduate students, who receive hands-on experience of every aspect of the publishing process. An initiative of the Publishing and Communications program, the Press is run by Aaron Mannion, and supported by Associate Professor Mark Davis, Dr Sybil Nolan and Dr Beth Driscoll.
The Colonial Australian Popular Fiction series is an ongoing collaboration between Grattan Street Press and the Australian Centre, both based within the School of Culture and Communication at the University of Melbourne.