Research Matters
Seminar/Forum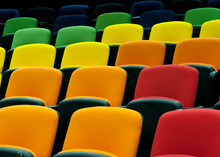 Lecture Theatre G73, Ground floor
200 Berkeley Street, G73 Theatrette
200 Berkeley Street
Further Details
The recently completed English National Cancer Diagnosis Audit is unique in having collected and linked cancer registry and primary care referral data for a large and population-based cohort of 17000 cancer patients.
In this seminar Professor Greg Rubin will discuss the key methodological aspects of this project and its principal findings. He will also touch upon the way the Royal College of General practitioners and the cancer charities are promoting practice quality improvement initiatives that respond to the findings.
Light lunch served from 12.30pm - Presentation: 1pm-2pm
Free, Bookings required.