The Long Run Effects of the Social Safety Net
Free Public Lecture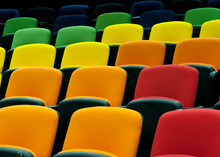 Basement
Copland Theatre, the Spot
Parkville
Berkeley Street
Further Details
T: (03) 8344 4756
Downing Lecture 2017
A common framework for evaluating human capital, training and early life stimulation/parenting programs is as an investment: resources are invested upfront that generate returns over the longer run (in terms of education, labor market, health, etc.).
Paradoxically, we don't typically evaluate social assistance programs within this same lens. Instead, anti-poverty programs are typically evaluated by comparing current period benefits (to reducing poverty) to the costs (fiscal cost and distortive efficiency costs of the redistribution).
In this talk, Professor Hilary Hoynes will summarise the recent and growing literature that examines the benefits of the social safety net over the longer run. There is particular interest in evaluating the effects of childhood exposure and access to social assistance programs and how they affect later life education, labor market and health outcomes. These important findings allow us to quantify how investing when children are young can translate to private and public benefits in the longer run.
Hilary Hoynes is a Professor of Economics and Public Policy and holds the Haas Distinguished Chair in Economic Disparities at the University of California Berkeley.