How to achieve...an affordable tertiary education sector
Free Public Lecture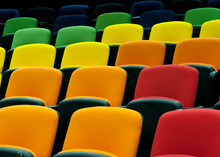 G06 (formally known as Theatre A)
Elisabeth Murdoch
Parkville
Spencer Road
Further Details
T: (03) 8344 2591
Higher education reform needs to have a bold vision and be affordable – to both students and the government. University enrolments have exploded in recent years, but how well is this serving the needs of individuals and the economy.
Will governments continue to have an appetite for funding uncapped growth in the university sector; certainly recent attempts to push more of the cost burden onto students have failed. Should Australia follow the UK's lead in reimagining a holistic post-secondary education sector that pulls down the boundaries between vocational and higher education? Are there new models of delivery and new qualifications and credentials that should be considered? Would that help address the growing HELP debt crisis for both students and government? Will the push for tuition-free higher education in the UK have traction here? What do we know about return on investment of a degree?
Speakers: Stephen Parker, KPMG; Gigi Foster, UNSW; Mark Warburton, policy expert.
Co-hosted by the Melbourne Centre for the Study of Higher Education and KPMG.