Janet Hilton and Rhodri Clarke
Performance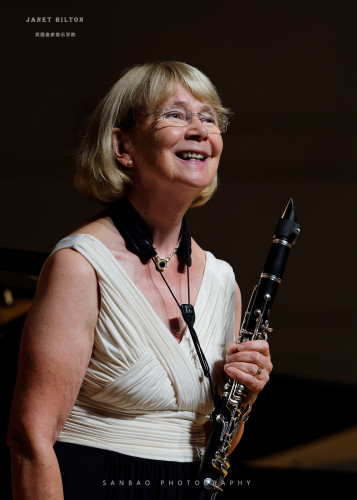 Melba Hall
Parkville
Royal Parade
This concert is part of the Melba Hall Lunch Hour Concert Series: a series of free lunch hour concerts held on Mondays from 1.10pm – 2.00pm.
English clarinettist Janet Hilton presents a program including two works by British composers. The one-movement Fantasy-Sonata by John Ireland (1879-1962) dates from 1943 when Ireland was forced to leave his home in Guernsey because of the German invasion. The music seems to suggest the calm countryside and the swirl of the waves but the ending is menacing and dramatic. 'A Year and a Day' by living composer Gordon Crosse is for solo clarinet, the title refers to the poetic lunar calendar and the music is mysterious and magical. The program opens with Carl-Maria von Weber's early-romantic masterpiece for the clarinet, the sonata-length Grand Duo Concertant. The operatic slow movement is surrounded by music of brilliance and virtuosity for both clarinet and piano. Janet will be joined by pianist Rhodri Clarke to perform the Fantasy-Sonata and Grand Duo Concertant.
The Melba Hall Lunch Hour Concert Series is kindly supported by the Cicely & Colin Rigg Bequest.