Brigham Young University Wind Symphony (USA)
Performance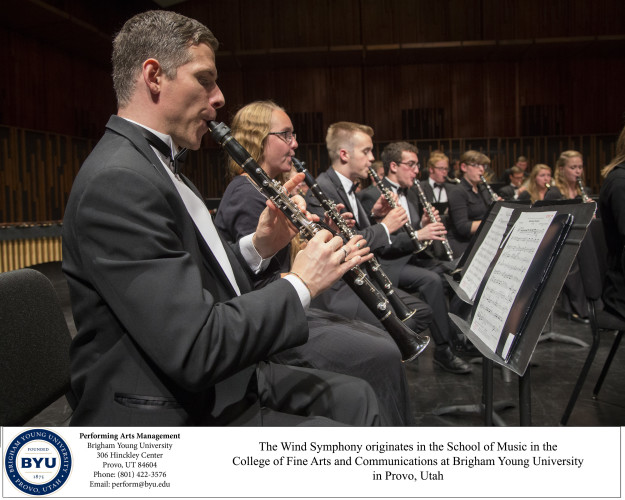 Melba Hall
Parkville
Royal Parade
Further Details
This concert is part of the Melba Hall Lunch Hour Concert Series: a series of free lunch hour concerts held on Mondays from 1.10pm – 2.00pm.
Performance by The Brigham Young University (BYU) Wind Symphony as part of a three-week tour through Melbourne, Canberra, Sydney, and Brisbane, Australia. BYU's Wind Symphony is delighted to be performing in the historic Melba Hall at the Melbourne Conservatorium of Music.
BYU's Wind Symphony, the premier concert band of Brigham Young University, consists of 50 of the University's finest woodwind, brass, and percussion players. Group members come from all parts of the United States and from many foreign countries. Most of the musicians are pursuing degrees in music, either in performance, composition, or music education.
BYU's Wind Symphony originates in the School of Music in the College of Fine Arts and Communications at Brigham Young University in Provo, Utah. BYU is one of the nation's largest private universities with an enrollment of 30,000 students from throughout the United States and 100 other countries.