Ensemble Three: Organica
Performance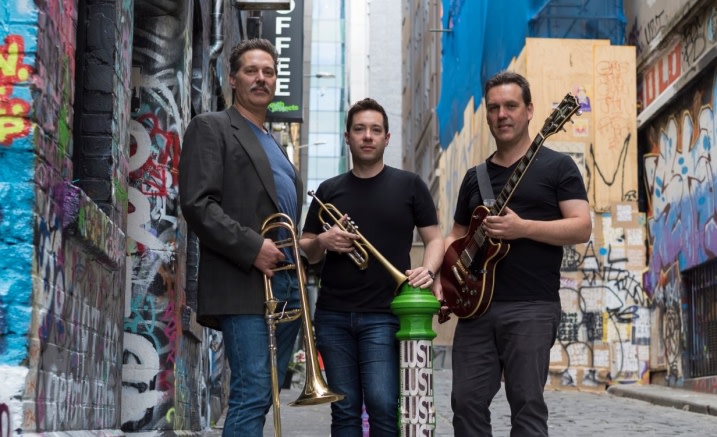 Salon
Melbourne Recital Centre
Southbank
Cnr of Southbank Boulevard and Sturt Street
Further Details
Featuring a trumpet, trombone and guitar, the distinct Ensemble Three takes influence from a diverse array of genres including jazz, popular, avant-garde and traditional 'classical'.
Described as 'intriguingly beautiful' (Cut Common) their accomplishments have included winning Melbourne Recital Centre's Contemporary Masters Award, and giving a world-premiere performance of Wally Gunn's Pinwheel at the International Rostrum of Composers in Sicily.
Organica sees Ensemble Three revisit music written for their first album, 'Midnight Songs', and a work from their newest release, 'Voodoo Sonnets'. In evocative explorations of the trio format, flugelhorn/trumpet, trombone and amplified classical guitar combine with looping, reverb, delays, and pre-recorded rhythm tracks.
Presented by Melbourne Recital Centre & Ensemble Three.
Admission: $39/$29