Randomistas: How Radical Researchers Changed Our World
Launch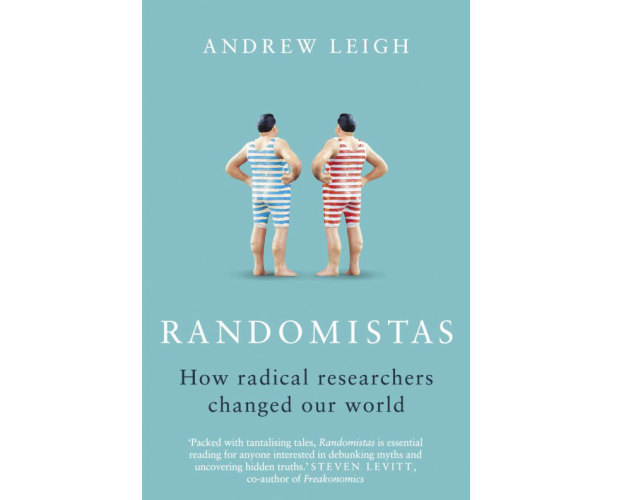 Theatre G08, Ground Floor
Melbourne Law School
185 Pelham Street, Carlton
Further Details
T: (03) 9035 1111
Melbourne School of Government invites you to celebrate the launch of Andrew Leigh MP's book Randomistas: How Radical Researchers Changed Our World, to be launched by Professor Jeff Borland, Professor of Economics.
Across medicine, business and government, there's no simpler or more powerful tool for finding out what works than a randomised experiment. Investigating everything from jails to ad campaigns, philanthropy to schools, the randomistas are building evidence and busting myths.
Randomised tests are carried out on us every day: by supermarkets, search engines, online dating sites and direct marketers. Political parties use randomised trials to win elections. But how do these tests work? Are there any ethical issues? And what do they reveal about our choices?
In Randomistas, Andrew Leigh tells the stories of radical researchers who overturned conventional wisdom in medicine, politics, economics, law enforcement and more. From finding the cure to scurvy to discovering what policies really improve literacy rates, randomistas have shaped life as we know it – but they often had to fight to conduct their trials and have their findings implemented.
'Packed with tantalising tales, Randomistas is essential reading for anyone interested in debunking myths and uncovering hidden truths.' Steven Levitt, co-author of Freakonomics