New Approaches to Cancer Diagnostics in Primary Care
Seminar/Forum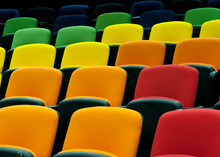 Lecture Theatre B, Level 7
Victorian Comprehensive Cancer Centre
Melbourne
305 Grattan Street
Further Details
Join us for the first Monday Lunch Live for 2018 and learn about the progress CanTest has made and the challenges they have encountered during their first year. This presentation will be of interest to cancer scientists and technologists, clinicians, researchers and primary care team members.
The CanTest Collaborative is funded by Cancer Research UK's first Catalyst Award. The research carried out and supported by the CanTest Collaborative aims to transform the primary care doctor's office into a hub of diagnostic excellence.
The international group of primary care cancer researchers, led by Dr Fiona Walters, are developing strategies that explore and accelerate improvement in cancer outcomes nationally and internationally through the transformative implementation in primary care of triaging and testing approaches to support early detection of cancer.