On View: Thinking Bodies, Dancing Minds
Exhibition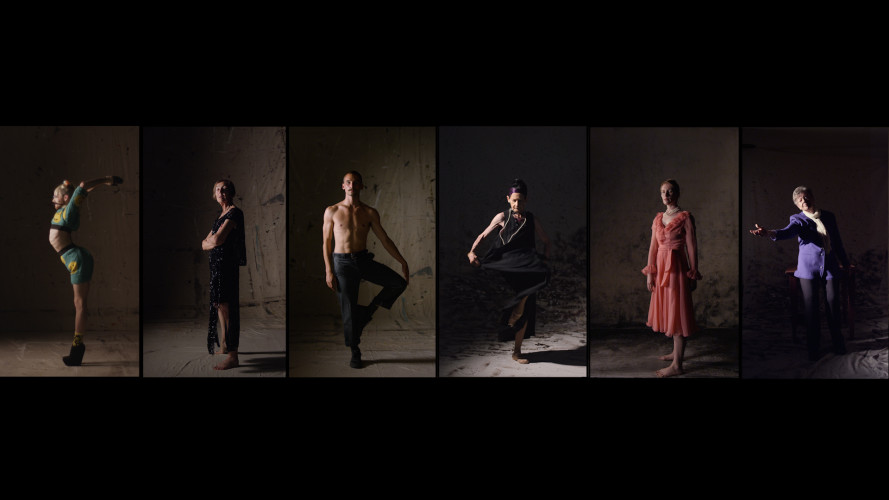 Margaret Lawrence Gallery
Southbank
Concerned with the act of seeing and being seen, On View: Thinking Bodies, Dancing Minds is a series of video portraits of Australian dance artists. Exploring the dimensions of portraiture and how we view each other, On View reveals the diverse ways in which dancers think through their bodies.
Designed for the 40th anniversary celebrations of VCA Dance, Healey's exhibition brings together a collection of dance icons Dame Lucette Aldous, Nanette Hassall and Professor Shirley McKechnie, who taught at the School of Dance over many years, with 3 outstanding graduates from different decades; Shona Erskine, Benjamin Hancock and James Batchelor.
Dance is quintessentially ephemeral; there is no shared archive or collective notation to ensure ideas are not forgotten. The unique embodied languages of dance are passed on only by expert human care and attention to detail. This is easily lost. Choreographer and visual artist Sue Healey translates dance to the screen as an antidote to its impermanence. An evolving archive, On View: Thinking Bodies, Dancing Minds is a collection of portraits of iconic dance artists, whose legacies deserve to be remembered.
Film and Installation: Sue Healey
Director of Photography: Judd Overton
Music: Darrin Verhagen and Justin Ashworth
Image: Still from *On View: Thinking Bodies, Dancing Minds***