China's Progress Towards a Market Economy and the Influence of Xi Jinping and Donald Trump
Free Public Lecture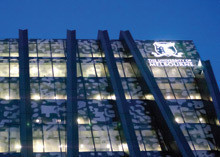 Copland Theatre
The Spot
Parkville campus
198 Berkeley Street
Further Details
The transition from a centrally planned command economy to an efficient market economy is a more complex process than was commonly assumed by many of the economists advising this transition in Eastern Europe. China began this transition in an unplanned but effective way and then, in the early 1990s, made a firm commitment to create an efficient market economy.
Creating the institutions required by such an economy was accomplished first by central government actions and then increasingly by reforms often instituted at the enterprise level. The Third Plenum of the 18th Party Congress in 2013 laid out an ambitious plan to complete the process.
But in 2017 and 2018 progress toward an efficient market economy was called into question by a combination of US government actions questioning the value of liberal multilateral trade arrangements, and a Chinese leadership decision to bring politics and political ideology back into economic decision making at all levels.
This free public lecture is jointly hosted by the Centre for Asian Business and Economics and the Centre for Contemporary Chinese Studies.