This Woman is Hysterical: Meanjin @ the Australian Centre
Seminar/Forum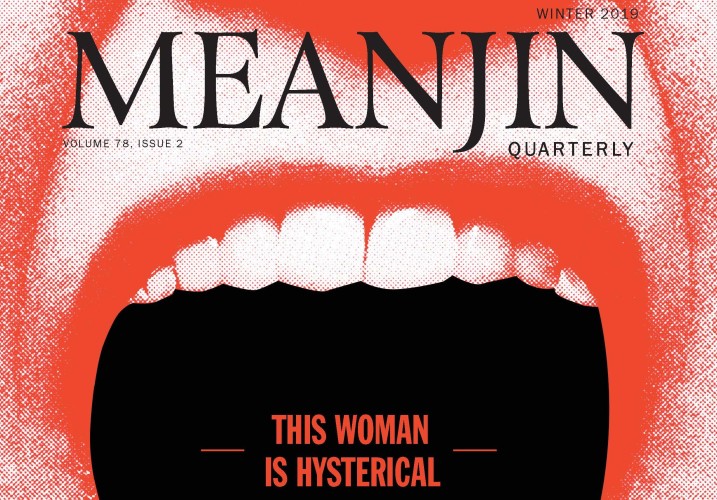 Forum Theatre, Level 1
Arts West
Parkville campus
Further Details
T: (03) 8344 4071
Fiona Wright and Clem Bastow in conversation
In the lead essay for the Winter issue of Meanjin, titled 'This Woman is Hysterical', author Fiona Wright argues that it's high time we trusted women to know their own bodies and minds and that 'when women speak, is it important to actually listen'.
'I've been trying to decide which of my encounters with doctors, the ones from the early days of my illness, was the most mortifying, the most frustrating, the most burdened with assumptions about young women and their bodies and brains...'
Join Fiona and Clem Bastow as they discuss her powerful new essay.
This event will launch the Winter 2019 edition of Meanjin. Copies will be available to purchase after the event.
Presented by the Australian Centre and Meanjin Quarterly.