Screening Ideas: Thrown into the World (Antra Cilinska, 2018)
Film Screening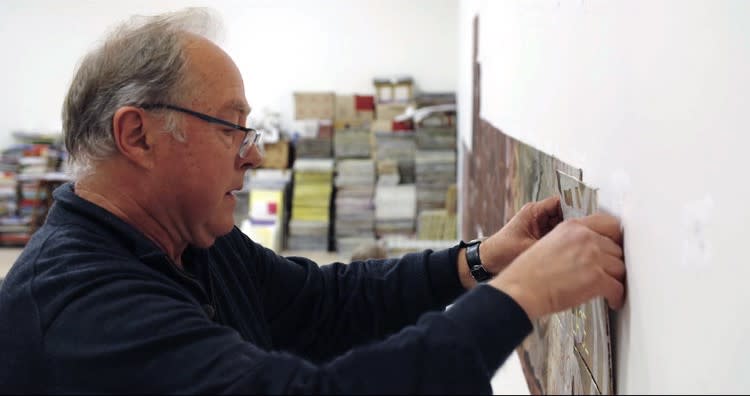 Federation Hall
Southbank campus
Grant Street
Further Details
Please join us for the Melbourne premiere of the feature-length documentary Thrown into the World, directed by Antra Cilinska of Juris Podnieks Studio, Riga, Latvia.
First screened in Riga in 2018, Thrown into the World offers unique insight into Imants Tillers' creative process and cross-cultural identity. The screening will be followed by a half hour discussion with Imants Tillers chaired by Ian Mclean.
Imants Tillers is an artist, writer and curator. He has exhibited extensively since the late 1960s and has represented Australia at significant international exhibitions.
Ian Mclean is The Hugh Ramsay Chair of Australian Art History at The University of Melbourne, and has written extensively on the art of Imants Tillers.