Indigenous Astronomical Knowledge and Truth-Telling
Seminar/Forum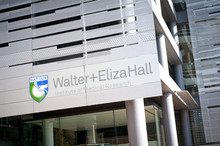 Davis Auditorium
Walter and Eliza Hall Institute of Medical Research
Parkville
1g Royal Parade
Further Details
T: (03) 9345 2555
Scientists have often dismissed Indigenous knowledge as myth and legend, with little or no scientific value or application. It is important that we recognise this is not the case, and understand that Indigenous knowledge is inherently valuable without requiring the validation of Western science.
Elders routinely state that they are a people of both culture and science, having developed deep and complex knowledge systems over tens of thousands of years through deduction, observation, experimentation and application. This lecture will focus on the concept of Truth-Telling: acknowledging and discussing the complexity of Aboriginal and Torres Strait Islander star knowledge to reconsider the ways we think about orality, science and the history of knowledge.
NAIDOC Week celebrates the history, culture and achievements of Aboriginal and Torres Strait Islander peoples.