Sleepwalking through Privilege and Oppression?
Free Public Lecture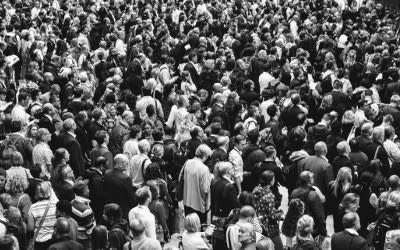 Kathleen Fitzpatrick Theatre
Arts West
Parkville campus
Further Details
T: (03) 8344 2543
2019 Wednesday Lectures hosted by Raimond Gaita
In the 1960s many of the intelligentsia (academics, writers, journalists) in the West came to see ethical and spiritual depths in practices and beliefs that were previously believed to express the superstitions of scientifically backward savages. Only 10 years earlier this was unintelligible, even to those who later came to regard themselves as awakened to something of the deepest moral and political importance. Similar, though less radical, changes occurred in attitudes to women, the continuing effects of colonialism, and gender.
Less than 10 years later academics, mostly in the humanities and social sciences, developed theories that claimed many of the same people are still sleepwalking through interdependent, intersecting structures of privilege and oppression, unaware of the many ways they are caught up in them. The moral and political implications are radical, far to the left of any presently electable political party.
Taking this as their backdrop, the Wednesday Lectures, now in their 20th year, will discuss race, feminism, gender, the continuing effects of colonialism, free speech and the politics of climate change.
In the first lecture, host Raimond Gaita will speak to the title of the series, 'Sleepwalking through Privilege and Oppression?', explaining why he chose it.