How can Clinicians Engage with Law to Improve Cancer Outcomes?
Seminar/Forum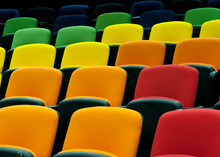 Victorian Comprehensive Cancer Center
Level 7 Lecture Theatres
Further Details
Monday Lunch Live with Associate Professor Jonathan Liberman
Join Associate Professor Liberman, expert in legal and policy research to hear how law plays a critical role across the field of cancer treatment, supportive care and research and how clinicians can engage with law to improve cancer outcomes.
Associate Professor Liberman's presentation will cover questions including:
How can clinicians overcome viewing law as a barrier rather than an enabler to improve cancer outcomes?
How can clinicians best engage with law to harness its potential to improve cancer outcomes?
The presentation will also provide examples of the relevance of law, explore the connections between domestic and global processes, and offer reflections on the potential and challenges of interdisciplinary collaboration for effective cancer control.