The Playground
Performance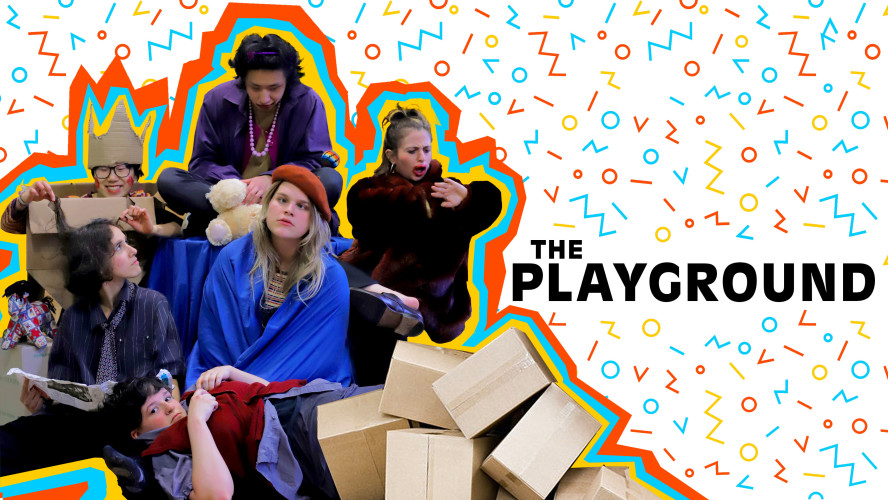 Guild Theatre, Level 1
Union House
Parkville Campus
Further Details
T: (03) 8344 6975
Adulthood is adjourned. It's time to hit the playground.
When was the last time Mum made you a Milo? Or cut the crusts off your sandwich? Do you miss the days when nothing hurt more than grazing a knee on astro-turf?
The Playground, a new work by contemporary theatre company Four Letter Word, asks its creative team to go back to that time and revisit the games, the objects, the sites and scenarios where they were truly able to express the weird and wonderful.
Devised in a unique collaboration between interdisciplinary artists, bridging the divide between performer and production team, The Playground's creatives invite audiences on a play-date in their multimedia adventure land. In The Playground, audiences will be reminded of the merits of play, of imagination, of trust – all of which seem to be quelled in the act of 'growing up' (whatever that means).
As kids, playgrounds were wondrous spaces where imagination had free rein. We could be and do anything. Our friends were our fellow explorers, needing no encouragement to become actively engaged in creating and building worlds with us. Well, who says kids should have all the fun?
Tickets: Full $12, Groups 6+ $10
Part of Guild Fringe at the Melbourne Fringe Festival. Presented by Four Letter Word Theatre.