Kung-fu Man
Performance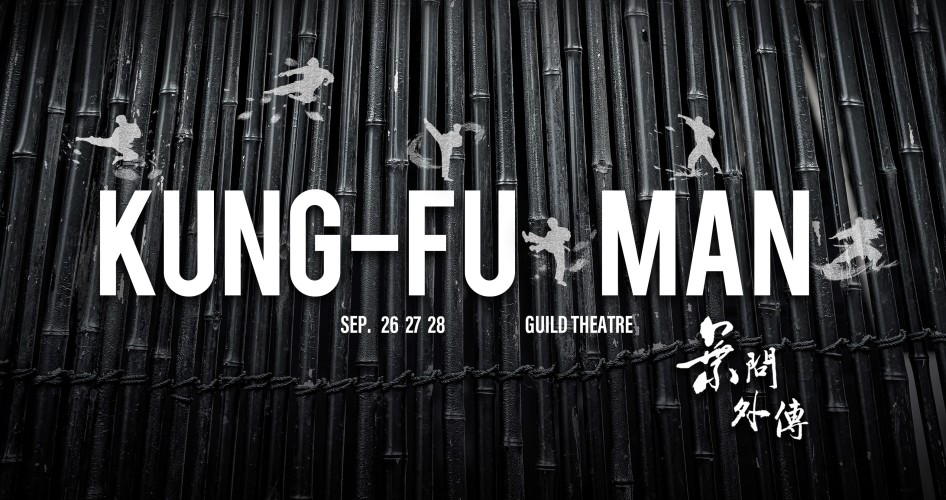 Guild Theatre, Level 1
Union House
Parkville campus
Further Details
T: (03) 8344 6975
Kung-Fu Man is a non-traditional martial arts comedy based on the well-known Chinese martial arts story of Ip Man, showing all the 'obstacles and difficulties' conquered by the iconic hero.
In 1938, the Japanese army invaded China, spreading wars and sufferings. The Japanese samurais exploited 'amiable' duels, awarding grains to the winners as a means to defeat the collective spirit of the Chinese people. One after another, martial arts masters fell before the gunpoints of Japanese samurais. Wing Chun master Ip Man came forward with no hesitation, in the manifestation of the Chinese spirit.
The road is full of hardships. Not only does Master "Ip Man" have to face the blades of the Japanese samurais, but also conquer all the unexpected…
Performed in Mandarin with English surtitles.
Tickets: Full $14.50; Concession 12.50; Group 6+ $13
Part of Guild Fringe at the Melbourne Fringe Festival. Presented by Melbourne University Chinese Theatre Group.