Melbourne Classics Quiz 2019
Other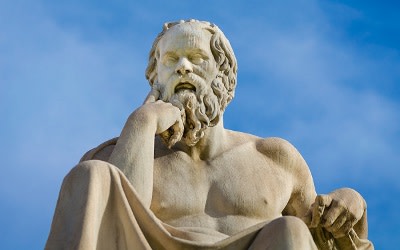 University House
Professors' Walk
Parkville
Further Details
T: (03) 8344 0018
Friends, Romans, Melburnians – lend us your minds! The Melbourne Classics Quiz is back by popular demand.
The Faculty of Arts at the University of Melbourne invite you to a Quiz Evening at University House.
Enjoy $5 pizza and drinks at happy hour prices. Togas are optional, and there will be prizes.
Come on to campus and have some classic fun – and in the process test your general knowledge of all things ancient. The quiz will cater to everyone, from casual Classicists to the Ancient Greek-fluent, and it will be fun. The main thing is just to be curious! Carpe diem – seize the day!
The Classics Quizmasters will be Professor Tim Parkin (Elizabeth and James Tatoulis Chair in Classics), and Dr Roslynne Bell.
Get a team together or just come along and join one on the night – the maximum team size is 10.
All individuals attending are asked to register online prior to the quiz.
Being Human Festival 2019
This event is being held as part of the 2019 Being Human Festival. Founded in the UK as the only national festival of the humanities, Being Human is now a global celebration dedicated to demonstrating the breadth, diversity and vitality of the humanities.