Academic Health Science Centres – Where Is the Added Value?
Seminar/Forum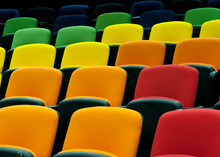 Ian Potter Auditorium
Kenneth Myer Building
Parkville
30 Royal Parade
Further Details
In this lecture, Professor Sir Robert Lechler will draw on lessons learnt at King's Health Partners to discuss the ways in which partnerships between healthcare provider organisations and academic institutions can accelerate clinical reconfiguration, clinical innovation and the translation of discovery into patient benefit. Sir Robert will discuss how successful outcomes require an alignment of vision and ambition and involves some trading of sovereignty for greater benefits.