Short Course: Health Program Design and Implementation
Booked Out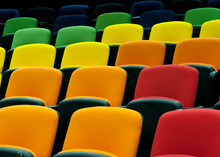 Lecture Theatres 2, 3 & 4
Alan Gilbert Building
Parkville campus
Grattan Street
A five-day short course where participants will engage with the discipline of implementation science, and investigate a range of current theories and approaches to program design. Facilitated by experts with applied field experience in program design and implementation in Australia and other global contexts, participants will learn via practical, staged exercises to draft strategic program plans. A range of case studies on current health challenges and interventions will build participants' knowledge and skills in evidence-based health program design and implementation. Cross-cutting issues in program design will also be considered and applied to case studies, particularly the issues of participation and inclusion.
Participants will be asked to consider evidence requirements and real-world compromises in programmatic research and planning within Australian and other global settings. This course will equip participants with the knowledge and skills to operationalise their program design skills through best practice approaches to the development of work plans, budgets, risk assessments, risk management plans, and contracting.
No prior knowledge is required.