Why Storytelling Matters For Science
Seminar/Forum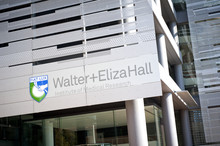 Davis Auditorium
Walter and Eliza Hall Institute of Medical Research
Parkville campus
1g Royal Parade
Further Details
T: (03) 9345 2555
In their talk, 'Why Storytelling Matters', Liz Neeley and Ed Yong will discuss the power of storytelling in science. Through Neeley's work as Executive Director of The Story Collider, she promotes true, personal stories about science, from as many different voices as possible. She aims to show the role of science in everyday life. Ed Yong is a science journalist for the Atlantic. Yong's work seeks to create clear and vivid storytelling as a way to make science accessible to everyone, crafting stories that span 3.7 billion years and are relevant to us today.
The seminar will be followed by a Q&A session
No registration is required.