Popular Belief Systems and China's 'Ecological Civilisation'
Cancelled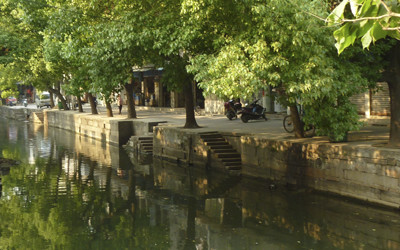 Yasuko Hiraoka Myer Room
Level 1, Sidney Myer Asia Centre (Building 158)
Parkville Campus
Swanston Street
Further Details
T: (03) 8344 3758
This event is cancelled. In light of the emerging COVID-19 situation and continuing policy statements from the State and Federal Government, The University of Melbourne is adopting a series of changes to reduce rates of infection in the community. The health and well-being of our community is of paramount importance. Therefore, all University events have been postponed or cancelled from midnight, Tuesday 17 March. This includes 'Popular Belief Systems and China's 'Ecological Civilisation'' which has been cancelled.
The University will continue to follow expert health advice and will continue to make decisions about its activities which are in the best interests of the health, safety and well-being of the entire University community.
Thank you for your understanding as we endeavour to keep our community members safe during this uncertain time.