Technology and Society : Exploring Opportunities for Stronger Collaboration with Australia's Department of Defence & the US National Defense University
Seminar/Forum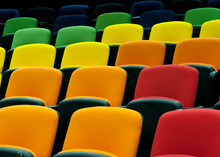 West Room
University House @ Woodward
Law Building. Pelham Street, Carlton
Defence Science Institute Discovery Session Do you undertake research in the any of the following (or related) areas?
• Technology and society • Technology futures and foresight • Military history and the history of military revolutions • Military strategic affairs • Strategic risk • Security policy and law
Are you interested in exploring opportunities for stronger collaboration with peers from Australia's Department of Defence, Australia's Defence Science & Technology Organisation (DSTO), and the US National Defense University and its affiliates?
Are you available on the 20th July to attend a discovery session at the University of Melbourne with other interested parties, where you can discuss your work, engage in conversation with representatives from Defence, DSTO and the US, and kick start something new in this area?
If the answer to these questions is 'yes', then please register your interest in attending this upcoming event hosted by the Defence Science Institute. Attendance is free, but you will need to provide a summary of your background and research.