The Stardom and Celebrity of David Bowie
Symposium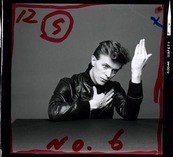 ACMI Theatre
Australian Centre for the Moving Image, Federation Square
Federation Square, Melbourne
The Stardom and Celebrity of David Bowie is a 2-day multi-disciplinary symposium that brings together artists, academics and cultural commentators to reflect upon the influences of and on David Bowie in rock, pop, film, art, fashion and performance.
Experts in the field of Popular Culture, Celebrity and Media Studies will include Dr Will Brooker, Professor of Film and Cultural Studies at Kingston University; Angela Ndalianis, Head of Screen and Cultural Studies, Melbourne University; Sean Redmond, Media and Communications and Editor of Celebrity Studies, Toija Cinque, Media and Communications, both of Deakin University; and Dr Kathryn Johnson, assistant curator of David Bowie (V&A, 2013) and Director's Researcher, Victoria and Albert Museum, London.
Also featuring a number of national and international academics and art practitioners, the conference will include keynote presentations, panel discussions, performances and workshops.
Tickets:
Full $150
Concession $120
Member $110
Symposium Dinner $50

Tickets for the two-day symposium include all sessions, lunch each day, and drinks on each evening at David Bowie Late Nights program. Tickets do not include entry to the exhibition. For the exhibition book at acmi.net.au/bowie or call 03 8663 2583
The University of Melbourne is program partner of The Stardom and Celebrity of David Bowie