2015 Narrm Oration: From hunting to contracting: economic development in Indigenous Australia
Booked Out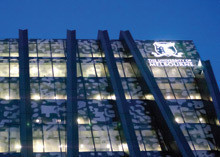 Copland Theatre
Business & Economics Building
198 Berkeley Street, Carlton
'Narrm' refers to the country of the Melbourne region. The Narrm Oration, delivered annually since 2009, profiles leading Indigenous thinkers from across the globe in order to enrich our vision for the future of Indigenous Australia.
In the 2015 Narrm Oration, 'From hunting to contracting', Professor Marcia Langton addresses Indigenous economic development: "The gates have been opened. Indigenous Australians have been formally allowed into the Australian economy. First the iron ore miners, then many of the top 200 Australian corporations, and now the Commonwealth government, have created an Indigenous supply chain by procuring goods and services from Indigenous businesses. This follows the history of economic exclusion from colonial times to the 21st century. In many ways, Indigenous people remain locked out of normal economic participation. So, with one gate open, we should now think about removing the fences."
Professor Marcia Langton holds the Foundation Chair of Australian Indigenous Studies at the University of Melbourne. She has produced a large body of knowledge in the areas of political and legal anthropology, Indigenous agreements and engagement with the minerals industry, and Indigenous culture and art.
Watch this short video to hear more about Professor Langton's oration topic.