Roll Up: Animals, Art and Ethics
Free Public Lecture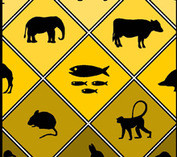 Art Auditorium
Victorian College of the Arts
28 Dodds St, Southbank
In this second seminar of a four-part Art and Ethics series, the role that live animals play in contemporary art practice, in both the visual and performing arts is explored by a panel. The panel will reflect on how such projects and artistic creations might be approached through a University institutional framing of ethics. The conversation will shed light on the unspoken assumptions that underpin attitudes to animals, art and ethics, and on shared and divergent views across the disciplines.
Hosted by Dr Kate MacNeill, Head Art History and Arts and Cultural Management, the seminar will also include representatives from the University of Melbourne ethics committees, both creative arts and the animal sciences.
The panel includes Victoria Lynn, Director of TarraWarra Art Museum, and co-curator of the current Pierre Huyghe exhibition, a show that contains bees, ants and spiders; Professor Peta Tait, author of a number of works on live animals in performance, including Wild and Dangerous Performances: Animals, Emotions, Circus and member of the Human Rights and Animals Ethics Research Network; and Dr Seth Dunipace, animal welfare scientist and farmer, Fulbright Scholar and friend of the pig.
Image credit: Claudi Gasch, 2015