The End of Nuclear Dependence? Six Years since Fukushima
Booked Out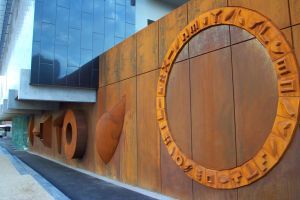 Yasuko Hiraoka Myer Room, Level 1
Sidney Myer Asia Centre
Further Details
T: (03) 8344 7037
March 2017 marks six years since the Fukushima nuclear disaster. In spite of the Japanese government's claims of a 'recovery' in preparation for the 2020 Tokyo Olympic Games, the disaster is still ongoing. Attempts to gain control of the nuclear power plant have not been successful and radioactive water continues to leak from the site with no apparent means to stop it. Almost 100,000 people are still displaced. The affected residents have been suffering from a mismanaged decontamination process, with serious risks to their health and the environment.
The future of Japan's nuclear policy is unclear. The government has attempted the restarts of a number of nuclear power plants, which turned out to be limited and slow. Local governors and mayors have made a stand against nuclear power and are increasingly focusing on renewable options. The nuclear fuel cycle policy is also stalled with a huge amount of plutonium, the material usable for nuclear bombs, on hand without any reasonable purpose.
Also in March 2017, the United Nations will start negotiations for a treaty banning nuclear weapons. The recent international focus on the humanitarian impact of nuclear weapons – with the voices of the survivors of the atomic bombings and nuclear testing – triggered this process. Now not only nuclear-armed states but also those states that rely on the 'nuclear umbrella', like Japan and Australia, are at a crossroads on their nuclear dependence policies.
Mr Akira Kawasaki is an Executive Committee member of the Tokyo-based NGO, Peace Boat.
Light refreshments will be served from 6.00pm. The lecture will begin at 6.30pm.