The Science and Ethics of Genome Editing
Symposium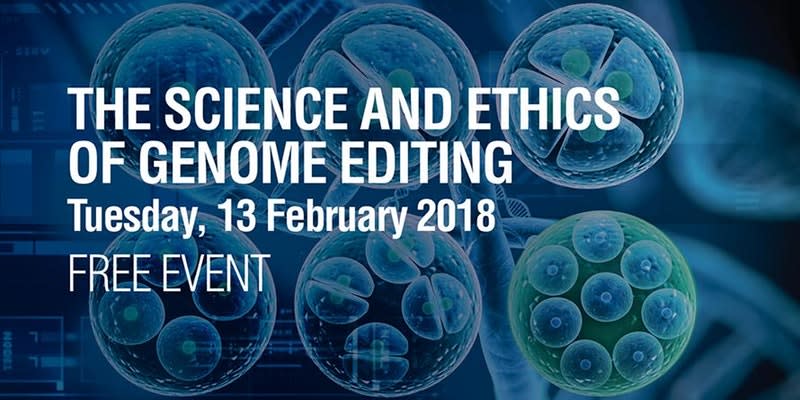 Plenary 1
Melbourne Convention and Exhibition Centre
1 Convention Centre Place, South Wharf
The much publicised CRISPR/Cas9 gene editing is the holy grail in genetics. Gene editing is providing the capacity to make any conceivable change to any gene in a wide variety of organisms.
It is being used around the world to understand the genetic basis of human diseases, to address agricultural and environmental challenges and in basic biological research. Most of these applications are not considered contentious, but what of the potential to modify human genomes or to eliminate pest species? How far should we go in the use of gene editing?
In the first Convergence Science Network event of 2018, two leading international authorities, Jennifer Doudna and Kevin Esvelt, will talk about applications and the drawing of ethical boundaries in the use of gene editing. What is CRISPR and why is it causing such a storm in the scientific community and receiving greater attention from government, ethicists, businesses and the public? Are the promises for genome editing to cure genetic diseases in humans realistic? What advances in gene editing are needed before it can be confidently applied to humans? What limits and safeguards need to be considered in the use of this technology?
Professor Jennifer Doudna from the University of California Berkeley is the co-developer of CRISPR/Cas9 gene editing technology and has been at the forefront of discussions of the ethical use of it. She will be joined by Professor Kevin Esvelt of the Massachusetts Institute of Technology, a leader in research on Gene Drive technology, including safeguards and risks.
This is a must attend event for scientists and non-scientists alike, to be informed and to be involved in a dialogue on technologies that have the potential to shape our future.