Japan Studies in the 21st Century
Seminar/Forum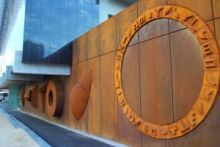 Yasuko Hiraoka Myer Room, Level 1
Sidney Myer Asia Centre
Parkville campus
Further Details
The last few decades have seen a major shift in Japan studies. It used to be dominated by the 'outsider looking in' view. Research was published by scholars, journalists and temporary foreign residents who unlocked the nation's mysteries for a non-Japanese audience. In many ways, this remains the academic status quo, and is reinforced in the rankings conscious 21st century academic order by the fact that most of the prestigious impact factor journals and academic presses disseminating English-language research on Japan are edited and published outside of Japan.
Nevertheless, the tenor of Japan studies has shifted towards the view of the 'insider looking out'. Increasing numbers of respected English-speaking academics (both Japanese and non-Japanese) are permanent residents rather than visiting scholars, and when they write about Japan they address issues affecting their country of domicile rather than a far-off land.
In 2019, this process reaches another milestone with the opening of the School of Japan Studies at Tokyo University of Foreign Studies, which is the first undergraduate department of Japan Studies at a Japanese national university. A full department at a national university signals the Japanese Ministry of Education's resolution to put 'Japan studies in Japan' on the global academic map.
Is this simply maximising Japan's natural advantage in supplying Japan studies courses to the global higher education market? Or is there a deeper political agenda at play? This talk considers the opportunities and risks, and challenges and advantages of doing Japan studies in Japan in the 21st century, and whether 'Japan Studies in Japan' is even the best way to describe the type of research and teaching that we do.