Guten Tag, Ramón (Good day, Ramón)
Film Screening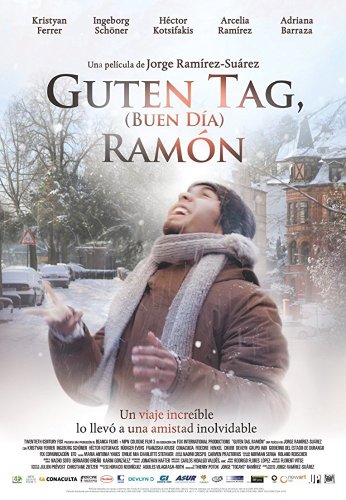 Forum Theatre
Arts West
Parkville campus
Further Details
14th Latin American Film Festival in Australia
Guten Tag, Ramón (Good day, Ramón) is a film from Mexico directed by Jorge Ramírez Suárez.
The film tells the heartwarming story of a young man from a small Mexican town who travels to Germany to find work to support his family and becomes stranded without shelter or money. He struggles to survive on the streets until he meets Ruth, a lonely senior citizen with whom he develops an astonishing and touching friendship that transcends borders and prejudices.
The 14th Latin American Film Festival in Australia is a non-profit collaboration between the Latin American embassies in Australia and the University of Melbourne. For two weeks we will present a showcase of cinema from across the whole region.