What Are International Courts Made of? The Law and Politics of 'Recognised Competence in International Law' and How to Control the Bench
Seminar/Forum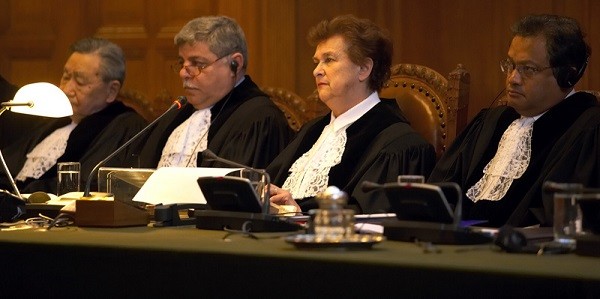 Room 630, Level 6
Melbourne Law School
Parkville campus
185 Pelham Street
Further Details
The quality of the membership of an international court is an indiscreet matter to address. The 'sensitivity and secrecy' surrounding aspects of the nomination and (s)election of judges is the reason that legal scholarship infrequently addresses such aspects. However, the composition of a court and, in particular, the competence of judges is of central significance to enhancing confidence in the courts' role within international law and international affairs.
This presentation explores the meaning and (formal or informal) evolution of the statutory requirement 'recognised competence in international law' in judicial and State practice. The discussion compares across many international courts and (quasi)adjudicative bodies, namely the International Court of Justice (ICJ), the Permanent Court of Arbitration (PCA) Specialised Panels, the International Tribunal for the Law of the Sea (ITLOS), the International Criminal Court (ICC), the International Centre for Settlement of Investment Disputes (ICSID) Panels, the World Trade Organisation (WTO) Panels, the European Court of Human Rights (ECtHR), the African Court of Human and Peoples' Rights (ACtHPR) and the future African Court of Justice and Human Rights, and the Caribbean Court of Justice.
The presentation's main argument is that the recognised competence in international law has evolved from a craft to be learned up to an epistemic and disciplinary category of expertise encapsulating today both the specialisation of international law and the pressing need for the intellectual quality to retain an overall grasp of international law. These two simultaneous forces – specialisation and the ability to 'see the forest for the trees' – serve different needs in judicial dispute settlement and they are also used by States to control the bench. Most importantly, the recognised competence in international law vis-à-vis specialised areas of international law is seen by States not only as a form of expertise or the intellectual quality to have a holistic perspective but also as the ability and inclination to accommodate specific considerations when resolving international disputes and hence control and stir the bench toward specific directions.