The Two University Freedoms: Academic Freedom and Freedom Of Speech
Free Public Lecture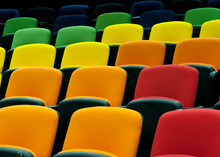 Theatre 102
Melbourne Law School
Parkville campus
185 Pelham Street
Further Details
T: (02) 6249 1788
2019 Academy of the Social Sciences in Australia Fay Gale Lecture
Two concepts are much bandied about in contemporary public debate about universities: academic freedom and freedom of speech. Almost everyone agrees that they are very important but opinions differ wildly as to what these two freedoms require. In this lecture, Professor Stone argues that two freedoms are quite distinct: academic freedom springs from the university's mission to advance and disseminate knowledge, whereas freedom of speech is important because universities are also institutions of civil society.
Professor Stone argues for the primacy of the university's teaching and research mission. Teaching and research are ordinarily enhanced by a strong and vibrant public debate and culture of freedom of speech. However, where freedom of speech undermines or disregards academic standards and values, freedom of speech should give way.
Presented as part of Social Sciences Week Australia by the Academy Of The Social Sciences In Australia and the University Of Melbourne.
About the Fay Gale Lecture
The Fay Gale Lecture is named in honour of the late Professor Gwendoline Fay Gale AO (1932–2008), the first female President of the Academy (1997–2000) and an eminent human geographer well known for her contributions to academia, the advancement of women within academia, Indigenous studies and juvenile justice. The lecture, inaugurated in 2010, is presented each year by a distinguished female social scientist and is open to the public.