Bastian Obermayer and the Panama Papers
Free Public Lecture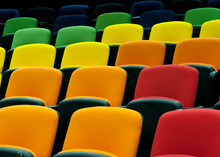 William McMahon Ball
Old Arts
Parkville campus
Further Details
The Panama Papers revealed money laundering and tax evasion on a global scale and became the biggest and arguably the best example of the new phenomenon of international collaboration in investigative reporting.
Join German Pulitzer Prize-winning reporter Bastian Obermayer as he discusses how he led a team of 400 journalists across 80 countries and 100 media outlets to tell 6000 stories about corruption in the highest of places.
Bastian Obermayer will be in conversation with Associate Professor Andrew Dodd, the director of the Centre for Advancing Journalism, University of Melbourne.