Children's Rights in a Changing World
Free Public Lecture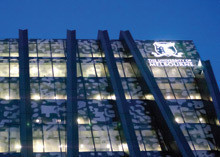 Basement Lecture Theatre
The Spot, Business and Economics Building, 198 Berkeley Street, University of Melbourne Parkville Campus
Further Details
T: (03) 9035 6387
Twenty two thousand young people are homeless as you read this. Indigenous youth are twenty eight times more likely to be imprisoned in juvenile detention. Australia is often referred to as the "lucky country". But it's not a "lucky country" for all its children.
At this public lecture hear about the current state of children's rights and wellbeing in Australia. We will take stock of Australia's recent review by the UN Committee on the Rights of the Child. You will find out how you can get involved in implementing the Committee's recommendations so that more children and young people can enjoy their human rights!
Speakers include:
Alastair Nicholson AO QC (Former Chief Justice of the Family Court of Australia and Chair, Children's Rights International)
Associate Professor John Tobin (Child rights expert, Faculty of Law, University of Melbourne)
Jan Owen AM, Chief Executive Office, Foundation for Young Australians
Chris Varney, Former Australian Youth Representative to the UN
This event is being organised by the "Australia's Role in the World" Coalition. This is a partnership initiative of the Australian Institute of International Affairs, the University of Melbourne and UN Youth Australia. It aims to promote debate on global issues and Australia's role in international affairs.