Knowledge Precincts: Creating new places and partnerships for learning
Free Public Lecture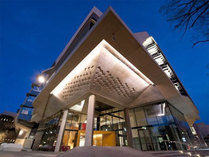 Melbourne Brain Centre Auditorium
Kenneth Myer Building (Ground Floor)
Royal Parade, University of Melbourne
Further Details
T: (03) 9035 6387
This forum brings together three leading contributors to the City of Melbourne's knowledge economy: Mr Geoff Lawler, Director City Planning and Infrastructure, City of Melbourne; Professor Margaret Sheil, Provost and Acting Vice-Chancellor, The University of Melbourne; and Associate Professor Rufus Black, Master, Ormond College. Associate Professor Peter Jamieson, Strategic Advisor Learning Environment Design, The University of Melbourne will moderate the session.
These representatives from the city, University and residential colleges will consider the importance of space and place in knowledge creation and the role of universities and colleges in the culture of the City of Melbourne.
The forum will be followed by an optional walking tour highlighting historical, architectural and landscape features of the University of Melbourne's Parkville campus, and an opportunity to experience Ormond College's formal and informal learning spaces, including the award-winning Academic Centre.
This event is brought to you by the University of Melbourne as part of Knowledge Week and the public lecture series Australia's Role in the World.
Melbourne Knowledge Week 2012 is proudly presented by City of Melbourne. For more information visit: melbourne.vic.gov.au/knowledge