Evidence-based policy: issues and challenges
Free Public Lecture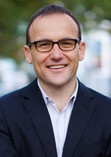 Carrillo Gantner Theatre
Sidney Myer Asia Centre
Swanston Street, Parkville
Further Details
T: (03) 8344 9762
Public policy can be positively informed by established evidence and rigorous methodology. This includes both the consideration of existing expert knowledge, as well as the use of methods such as randomized control trials, which are standard in medical research and developing health policy, to develop good policy options and more accurately assess their effectiveness. While attractive in principle, practical barriers can arise in the policy making process that can prevent proper assessment of evidence.
Adam Bandt, Federal Member for Melbourne will present his perspective on the state of evidence-based policy in Australia, highlight some examples of where it has and hasn't worked well, summarise the main challenges for its wider adoption and suggest how we could tackle them.
The talk will feature an extended Q&A session, moderated by Gael Jennings. Come prepared with your questions!
This event is the Victorian Branch Meeting of the Statistical Society of Australia and is also a free public lecture.
Bookings or RSVP not required.