Writing Histories of Gender in Australia and the World
Free Public Lecture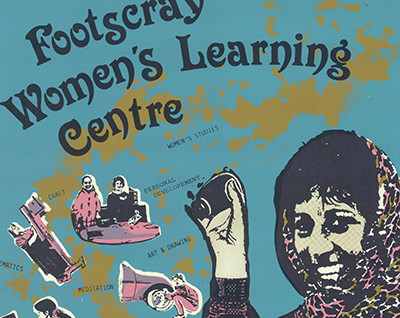 4th Floor Linkway Room
John Medley Building
Further Details
T: (03) 8344 4147
In this roundtable conversation, featuring Mary Tomsic, Kat Ellinghaus, Catherine Kevin and Jacinthe Flore, the panel will discuss the ways in which gender histories have been, and can be, written. Each speaker will reflect on their own practices of writing histories of gender in local, transnational, and global contexts, exploring the key ideas, texts, and archives that they have engaged with. Bringing in examples from their research, these four speakers will together converse about sexuality, racialisation, feminism, science, representation, and writing in Australia and across the world.
Australia in the World is a lecture and seminar series that presents international and transnational perspectives on the past. The series highlights the interconnectedness of past worlds and future challenges with speakers from around the country and across the globe. Supported by the School of Historical and Philosophical Studies.
Kat Ellinghaus is a Monash Fellow in the School of Philosophical, Historical and International Studies at Monash University.
Jacinthe Flore teaches in the School of Social and Political Sciences at The University of Melbourne and is currently completing her PhD.
Catherine Kevin is a Senior Lecturer in Australian History at Flinders University.
Mary Tomsic is a Postdoctoral Research Associate in History at The University of Melbourne.