Bab adh-Dhra – A Case Study in Solving the Storage Wars
Seminar/Forum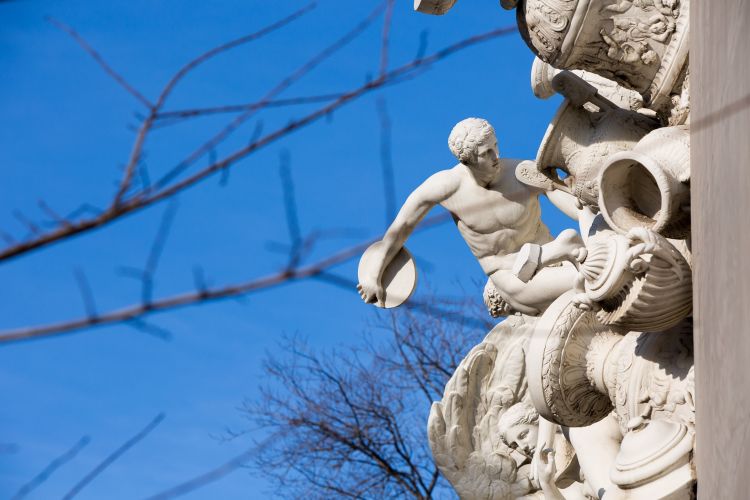 Multifunction room, 1st floor
Ian Potter Museum of Art
Swanston Street
The University of Melbourne's Classics and Archaeology Collection contains an important collection of Early Bronze Age pottery from Bab adh-Dhra in Jordan. The pottery – a complete tomb (Tomb A72S) group – was acquired by Dr Hallam of the former department of Middle Eastern Studies in 1978. From 1965 to 1967 under the auspices of the American School of Oriental Research (ASOR), Professor Paul Lapp unearthed thousands of pots and other artefacts from the various shaft tombs and charnel houses at Bab adh-Dhra. Artefacts recovered from these excavations were stored in repositories in Jerusalem (where Lapp was based) and in Amman.
Lapp died unexpectedly in a swimming accident off the coast of Cyprus in 1970 before publishing the results of his excavations, which in addition to being a great loss for the archaeology of region meant that the Bab adh-Dhra material remained in storage in unpublished limbo.
In 1977 in an unusual proposal, Paul Lapp's widow Nancy Lapp devised a scheme whereby tomb groups from the original Lapp excavations would be distributed to interested ASOR member institutions for the purposes of display and education. In response to this proposal the University of Melbourne acquired 45 pots from Tomb Group A72S in 1978. In a recent study on the 'Storage Wars' Morag Kersel asks 'Could the innovative plan of Nancy Lapp, be the solution to the curation crisis?'
Dr Andrew Jamieson discusses Paul Lapp's excavations at Bab adh-Dhra, the pottery from Tomb A72S, Nancy Lapp's innovative proposal and Kersel's analysis of the Storage Wars.