Lessons from Australia's Animals
Booked Out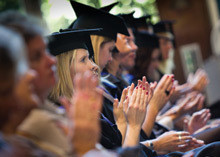 Basement Lecture Theatre
Melbourne School of Design
Masson Road, Parkville
Further Details
T: (03) 8344 9366
This event is now booked out.
The School of BioSciences invites you join us to celebrate the lessons we can learn from Australia's animals.
We will present four fascinating stories showcasing how Australian animals have created enormous benefits: both for conservation, but also, surprisingly, for humans.
Professor Ary Hoffmann - Bacteria from local flies limit mosquito disease transmission
Associate Professor Devi Stuart-Fox - Unexpected insights from unassuming lizards
Associate Professor Andrew Pask - Invisible threats to our native fauna
Dr Ben Phillips - How to stop a billion invading toads
The event also serves as a launch for the newly established philanthropic Trust for Native Australian Animals. Our intent with the trust is to provide a way for people who are passionate about Australia's wildlife and ecosystems to connect with and support our work.
We are delighted that award-winning Australian author, Tim Winton, will serve as a Patron of the Trust and will be a guest speaker at this event.
The event commences at 6:30 pm and will conclude at 7:30 pm. A networking reception will follow the seminar.
Free of charge, but registration is required for catering purposes.