Melbourne Masterclass: Objects, Sounds and Stories of Love
Seminar/Forum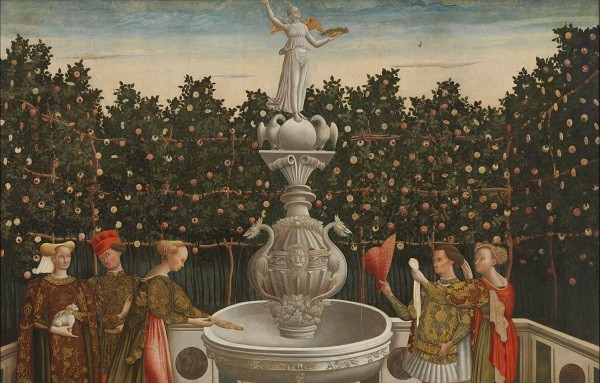 NGV International & The University of Melbourne
See program site for full venue details
*Wednesdays 12, 19, and 26 April, 6.00pm-8.30pm8
Love, a complex emotion to say the least, has inspired artists and creative practitioners for centuries, generating countless artworks, objects, poems, books, musical compositions and films. Over three weeks this masterclass will explore the materiality, visions and sounds of love in response to the exhibition Love: Art of Emotion 1400-1800 held at the National Gallery of Victoria (March 31- June 18 2017); a collaborative project produced with the ARC Centre of Excellence for the History of Emotions at the University of Melbourne.

Love: Art of Emotion 1400–1800 draws upon the NGV's diverse permanent collection to explore the theme of love in art, and the changing representations of this complex emotion throughout the early modern period in Europe. While popular conceptions of love tend to focus upon romantic love, Love: Art of Emotion explores love's varied manifestations across the realms of human experience and exchange, including familial relationships, religious devotion, friendship, altruism, patriotism, narcissism and materialism. The exhibition presents depictions of love's many variations in painting, sculpture, prints and drawings, as well as non-representational and functional objects which might be perceived as infused with emotion.

Each week will explore a theme within the exhibition. Led by Love: Art of Emotion curator and lead researcher, Dr Angela Hesson, the masterclass series will be a blend of lectures, discussions and performances by some of the University's most celebrated scholars and musicians. There will also be exclusive exhibition viewing for the first two sessions.

View the full program and register for the series using the booking button on this page.

Cost: $40 individual session / $100 series pass (Includes light refreshments)

This masterclass program and free exhibition are subsidized through the Australian Research Council Centre of Excellence for the History of Emotions. Spaces are limited.