Company
Performance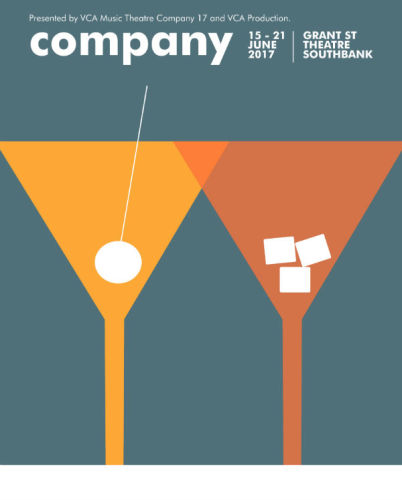 Grant Street Theatre
Southbank
Grant Street, South Melbourne
Further Details
T: (03) 9035 9309
A smart, funny and forensic examination of marriage and relationships, Company focuses on avowed bachelor Bobby and the five married couples who form his group of friends. Through close observation of his friends' relationships, Bobby gains a mixed understanding of marriage and begins to question his own bachelorhood.
One of Sondheim's most highly regarded works, Company was praised for breaking new ground for the book musical by moving away from a linear plot. The original 1971 Broadway production received 12 Tony nominations and 5 awards, including 'Best Musical'.
Presented by Music Theatre and Production
Book by George Furth with Music and Lyrics by Stephen Sondheim.
Director: Roger Hodgman Musical Director: David Piper Assistant Director: Jayde Kirchert
This performance contains: • Coarse Language • Adult Themes • Simulated Drug Use • Theatrical Smoke Effects