Celebrity and Defiance
Booked Out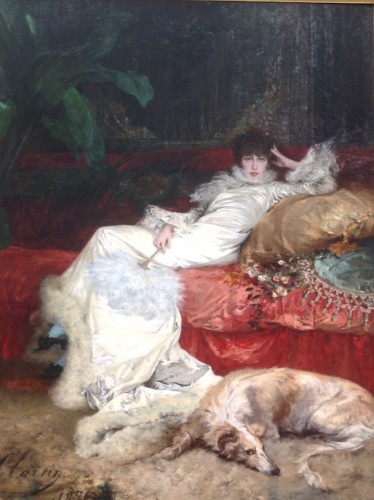 North Lecture Theatre
Old Arts
Parkville
Further Details
T: (03) 9035 8617
Please note: This event is now booked out.
We often think of celebrities as exemplifying cultural ideals, but many rise to celebrity by breaking rules and defying norms. From Byron to Brando, from Madonna to Trump, for better and for worse, celebrities have long attracted interest and even adoration for being unruly. Why? And how long has this been going on?
To answer these questions, this talk will trace how 19th-century French actress Sarah Bernhardt rose to fame on a 'pedestal of calumny'.
Sharon Marcus is the Orlando Harriman Professor of English and Comparative Literature at Columbia University. She has written two prize-winning books and is the editor-in-chief of Public Books, an online magazine dedicated to bringing cutting-edge scholarly ideas to a curious public.
This event is a public lecture funded by the Dyason Fellowship.
Image: Portrait of Sarah Bernhardt by Georges Clairin (1843–1919).