The Campaign Against the Courts: A History of the Judicial Activism Debate
Launch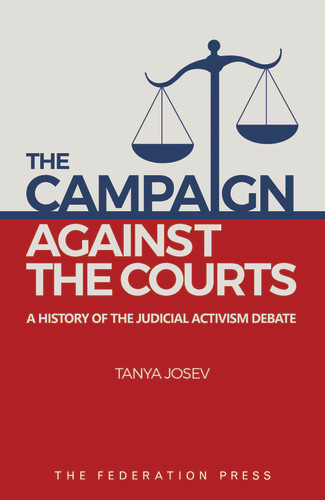 Readings Carlton
309 Lygon Street, Carlton
Further Details
T: (03) 9035 1111
Dr Tanya Josev in conversation with Emeritus Laureate Professor Stuart Macintyre
The term 'judicial activism' is seemingly ubiquitous in Australia and the United States today. Prominent public figures, from politicians to cardinals, commentators to business executives, have used this terminology, but what does it mean? What are its origins?
Tanya Josev's new book, The Campaign Against the Courts (Federation Press), provides a unique history of the term, from its inception in the United States in the 1940s, to its uneasy position in the academic discourse, and finally, to its current manifestation in both Australia and the United States as part of election campaigns and the politics of anti-elitism. Compelling reading for anyone interested in law, politics and history, the book has received advance praise from David Marr, Professor Frank Bongiorno and Professor Jack Rakove.
Join Stuart Macintyre as he discusses the latest manifestations of the judicial activism debate in Australia with Tanya Josev at Readings Carlton.