Artist to Artist: Gareth Sansom
Seminar/Forum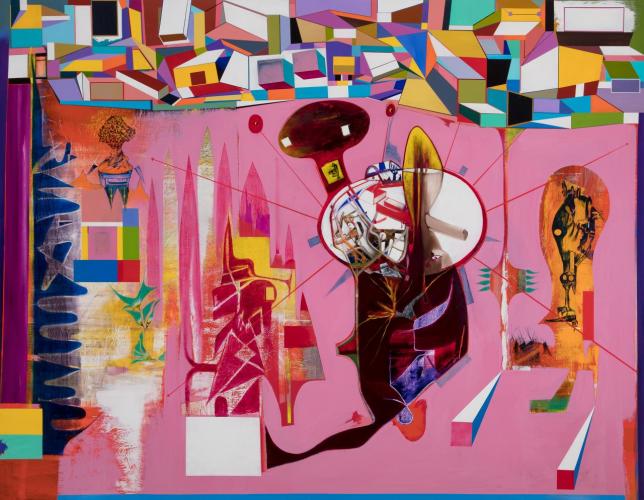 Federation Hall
Southbank
Grant Street
Further Details
Eminent artist and former Dean of VCA Art, Gareth Sansom, discusses his work as an artist and as an art educator, with artist and Director of the VCA, Professor Jon Cattapan. This event coincides with the exhibition Gareth Sansom Transformer a major exhibition of over 130 of Sansom's paintings, collages and watercolours at the National Gallery of Victoria.
Please note, the venue for this event is Federation Hall at the Victorian College of the Arts, Grant Street.
This event is part of the ART150 at the Victorian College of the Arts that celebrates 150 years of art in Melbourne.
Image credit: Gareth Sansom, Wittgenstein's brush with Vorticism 2016, Oil and enamel paint on canvas, 183.0 x 244.0 cm. Courtesy the artist and Milani Gallery, Brisbane.