The Split
Performance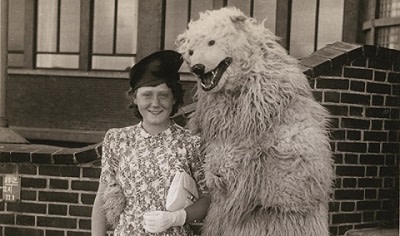 Studio 1
Performing Arts - Theatre
Southbank
Dodds Street, South Melbourne
Further Details
VCA Master of Writing for Performance Presentations
Written by: Sarah Hamilton
Directed by: Remy Graham
Characters: Jules and Tom
Cast: Sophia Bergmann and Tom Richards
"You know when you get the stars on the water, what's that called? Loom, um…"
Performances:
Wednesday 18 October, 3.30pm
Saturday 21 October, 3.30pm
Sarah is a writer, performer and co-artistic director of Human Animal Exchange. Her first play A Donkey and a Parrot toured to Melbourne, Adelaide and Edinburgh Fringe Festivals. With Justine Campbell she has co-written The Dust and Us (La Mama), Untold (Melbourne Theatre Company Cybec) and They Saw a Thylacine. Thylacine won the Best Performance and Tiki Tour Ready awards at Melbourne Fringe in 2013, and was nominated for three Greenroom Awards and Best Theatre at Adelaide Fringe. After a collaboration with Malthouse Theatre in 2015, Thylacine toured nationally through Performing Lines in 2016, and was nominated for a Helpmann Award.