The Age of Drones: How Unmanned Aerial Vehicles are Changing our World
Free Public Lecture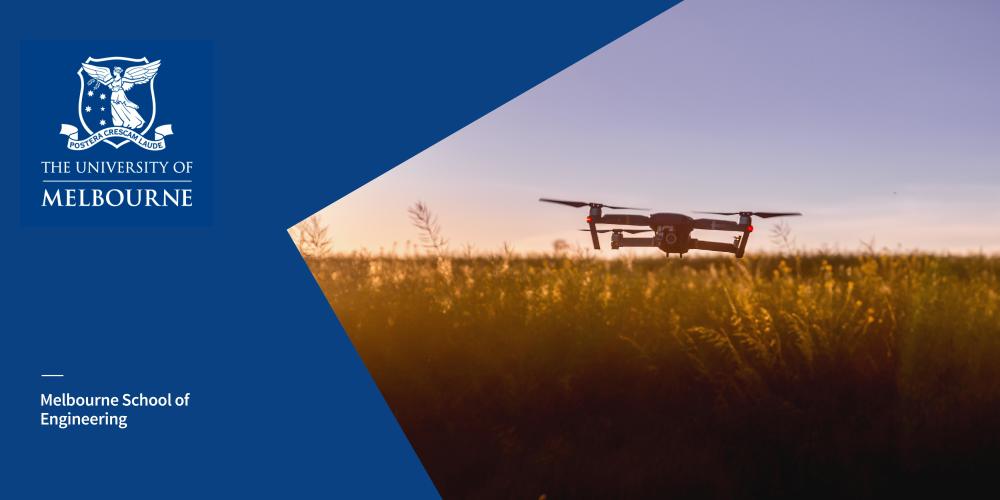 Woodward Conference Centre
Law
Parkville
185 Pelham Street
Further Details
Unmanned Aerial Vehicles (UAVs) offer the potential for much greater information retrieval over distributed settings than ever before. This potential is already seeing significant positive outcomes across a wide range of application domains.
Engineers are harnessing UAV capability to collect visual and thermal data over much wider areas and at much greater precision than available previously. With appropriate data analytics this information is helping farmers implement precision agriculture solutions that manage their crops and livestock, leading to water savings and improved crop yields.
By removing the need to have humans in dangerous situations, UAVs also offer significant potential in areas such as disaster management and recovery. The next frontier of UAV applications will consider how best to utilise large numbers of vehicles concurrently. As such, the unmanned systems will need to coordinate amongst themselves and with humans in effective teams that accomplish a shared task, despite the individual differences that may arise between team members and the unpredictability of the encountered scenarios.
This panel will examine the wide range of drone applications and the cutting-edge cross-disciplinary UAV research currently underway at the University of Melbourne.
The speakers will also discuss the technological possibilities and limitations of drones, as well as the ethical and legal considerations of working with UAVs and how these needs can be balanced with the benefits to the environment and society that drones may offer.