Turbocharging Clinical Trial Activity – Biomarker and Registry Trials
Seminar/Forum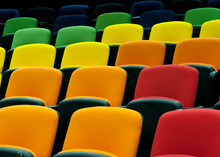 Lecture Theatre B, Level 7
Victorian Comprehensive Cancer Centre
Melbourne
305 Grattan Street
Further Details
Increasing the number of clinical trials is critical to improving treatment and outcomes and pursuing business as usual will not increase trial activity.
Join Professor Peter Gibbs who will be presenting examples of novel approaches underway to boost trial activity, including biomarker trials and registry based randomised controlled trials.
Professor Peter Gibbs is a medical oncologist with a particular interest in gastrointestinal (GI) cancer.